There has been a lot of activity in Sydney's property market in May! Our borders have finally reopened, we had our Australian Federal Election, our vacancy rates are low, rental income high, and interest rates are forecasted to rise…
Australians are falling back on real estate as a safe haven in these times of uncertainty. They are hungry for real estate and Sydney's property market is experiencing a surge in buyer demand (and property prices).
This begs the question – is this a good time to invest?
If you want to learn whether Sydney property investment is hot or not, READ ON.
Sydney – The Capital City
Sydney is Australia's largest capital city. It is brimmed with beautiful beaches, superb parklands, and an abundance of economic opportunities.
Sydney is attracting people from across the globe and it's not just because of the spectacular harbour bridge views or the koalas at Taronga Zoo.
Sydney is perfectly located on Australia's south coast, and enjoys a perfect sunny climate, with mild winters and warm summers, where residents can always make the most of the outdoors. Sydney is also Australia's safest city, ranked the 5th safest in the world according to The Economist Safe Cities Index. To top it off, Sydney is economically successful, with a dense network of competitive industries, infrastructure developments, and outstanding job opportunities. After the pandemic lockdowns, Sydney rebounded with 1.7% economic growth.
No wonder Sydney is attracting so many property investors!
Why Sydney Investment Properties Are Booming?
When you picture property investors, you probably think of someone in a suit, looking smart and sharp. But ANYONE can invest in property. Sure, it takes time, but in the long run, it pays off, and as your skills and experience grow it definitely gets easier.
First-time investors – listen up! There are SO many reasons why you should invest. And for those who already invest, here's why you should continue!
Consistent & High Capital Growth
Residential property, especially in a capital city, has a track record of producing high and consistent long-term capital growth. If you're an investment rookie, capital growth simply refers to an increase in the value of an asset or investment over time.
According to CoreLogic, Sydney's house prices have more than doubled over the past 10 years, rising 146.4%! Since properties are increasing in value when you sell you will benefit from capital gains.
In short, investment properties are a safe venture that will bring you more dough!
Growing income
The rental income you receive from investment properties allows you to borrow finances and enjoy the benefit of leverage, allowing you to earn a safe, passive income that continues to grow over time. As demand for rental accommodation increases and the percentage of tenants rises, there are plenty of opportunities for investors to make a good income in residential property investment. Make room for 'Generation Rent!'
Awesome security
Have you ever heard of a house going broke? Nope, neither have we. Residential property is a tangible asset and secure investment that you can insure against most risks. According to CoreLogic head of research, Eliza Owen, in comparison to equities, "property is less volatile and slower to respond to market shocks". The property doesn't crash overnight as shares do. So you can sleep tight with the stability of the property market, with its continued growth over the past decade. Phew!
You are in the driver's seat
Who doesn't love being in control? When you invest in property, you make all the decisions and have direct control over the returns you make. If your property is not producing good returns, you can simply add value. Adding a lick of paint or organising refurbishments and renovations can make it more desirable to tenants and boost the property's value. YOU can influence your returns, just by meeting the needs of your tenants (or future tenants).
It's easy to get into the property market!
Thankfully, you don't need to be a millionaire to invest. Banks will lend up to 95% against the security of residential property – so most ordinary Aussies with a steady job and a little capital can invest. It's easy to get into the market – so what's stopping you?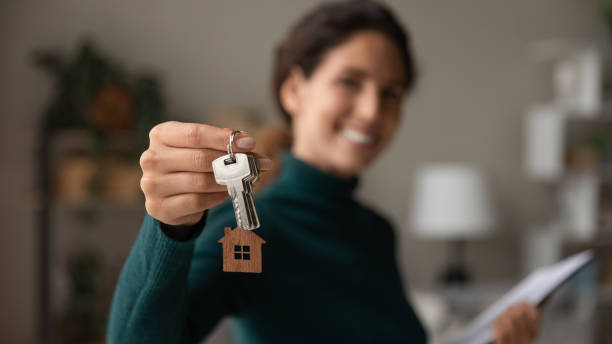 Sydney Property Market Performance
There's been HEAPS of activity in the Sydney market!
According to Domain's latest Rent Report, buyer demand in Sydney has increased by 9.1%! Unit rents have increased by $30 over the year, to a median of $514 in May – the sharpest annual increase in 8 years. Sydney's rental market is also now the third most expensive for houses, with median weekly rent reaching $804 in May.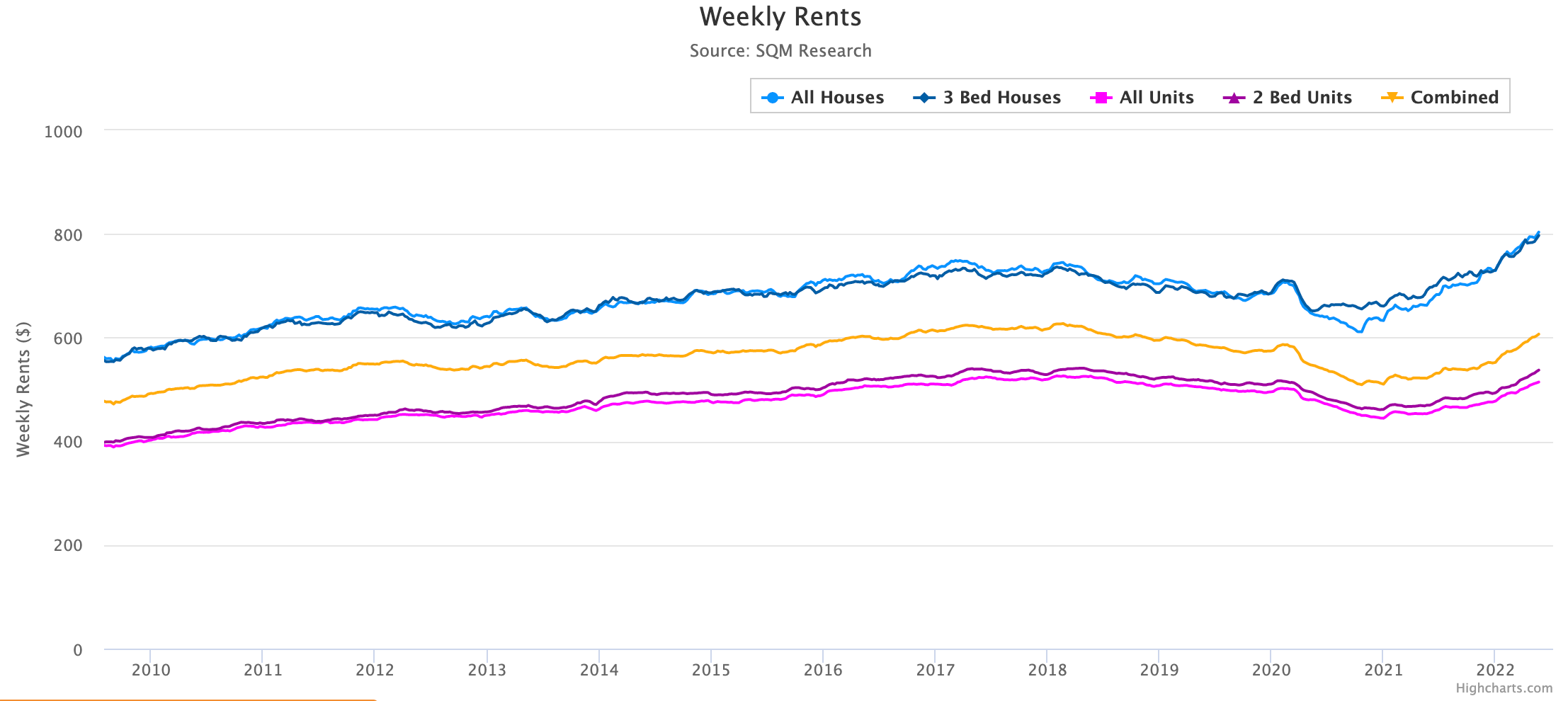 HSBC chief economist for Australia and NZ, Paul Bloxham, stated that "The Melbourne and Sydney housing market had stalled since the beginning of the year."
However, with low vacancy rates, high demand for property, constant price growth, and low rental yield, the past year has been a whirlwind in the Sydney property market. The domestic and international borders have finally reopened, welcoming international students, Australian residents, and travellers into the country and sending rental demand through the roof. With all this, the supply of available properties simply cannot keep up with demand.
Plus, interest rates have risen for the FIRST time in over a decade, increasing rates of returns for investors. According to Property Update Australia, Sydney property prices remained flat at the beginning of May and are up 14% over the last 12 months. Affordability constraints remain, even though Sydney house prices are expected to drop. Currently, the median house price is $1.8 million with a rental yield of 2.29%, and a current vacancy rate of 2.77%. For units, the median price is $900k, with a 3.38% median rental yield.
Liviti's Top 5 Suburbs to Invest in Sydney
Liviti has compiled the best Sydney suburbs for investors:
1. Villawood
Villawood is a quiet, safe family friendly suburb situated in the heart of Sydney's southwest. It has plenty of green space for dogs and kids, with several parks and reserves such as Kincumber Oval Nature Reserve. Investors can expect great returns from Villawood properties, as the rental yield for units in May was 4.6%, and 3% for houses, with a low vacancy rate of 1.3%.
And there's even more good news – A renewal project to transform Kamira Court into a vibrant, new mixed housing community in Villawood has commenced! The renewal is expected to bring the awesome community and transport infrastructure with trains, buses, roads, and a new 3000 square metre park for residents. This definitely boosts the value of the Villawood!
V1 Villawood
Liviti's V1 Villawood project has an average rental yield of 4.8% for 2-bedroom apartments, the top yield out of all our projects! With key suburbs and amenities all within an 8km radius, the V1 apartments are perfect for your future tenants. Plus, they are complete and ready to move in!
2. Parramatta
Parramatta has exciting opportunities for investors. There is no wonder why it has been dubbed Sydney's second CBD, as it has become a central hub for education, entertainment, culture, and art. Its fabulous amenities allow for easy urban living, with commercial shopping strips and dining of almost every cuisine you could think of. The rental yield for units is 4%, and 3.3% for houses.
Construction is thriving in Parramatta, with many recent developments that have been turning heads. The $2.4 billion Parramatta Light Rail between Westmead to Carlingford is expected to open in 2023, bringing heaps of benefits to all. NSW Government will also deliver a five-kilometre walking and bike riding path, urban design, new bridges, and road network upgrades.
Paramount on Parkes Parramatta
Paramount on Parkes offers 1, 2, and 3 bedroom apartments, perfectly positioned to allow close proximity to schools, retail, dining, transport, and parklands. Its top of the line inclusions and great communal amenities allow for enjoyable, convenient living.
3. Kogarah
Kogarah is the beating heart of the St George Region and is said to represent one of the best-value suburbs in inner Sydney. Kogarah has great transport, health, and safety, offering something for everyone. The rental yield is 3.5% for units, 2.7% for houses, and the vacancy rate is 1.8%. It is a hotspot for educational facilities and provides heaps of housing types with relative affordability.
Construction of the M6 Motorway has begun, which will consist of twin tunnels linking the M8 Motorway at Arncliffe to President Avenue at Kogarah, with new shared cycle and pedestrian pathways. This will boost the connectivity of Kogarah and to the surrounding areas of southern Sydney and increase the value of the suburb.
Premiere Kogarah
Premiere Kogarah delivers style, value, and convenience, with modern interiors and close proximity to transport and local amenities. The apartments are minutes away from Rockdale Plaza, St George Hospital, and Kogarah Public School, with lively cafes and shops for all your needs. It even has a communal rooftop entertaining terrace for your Saturday barbecues!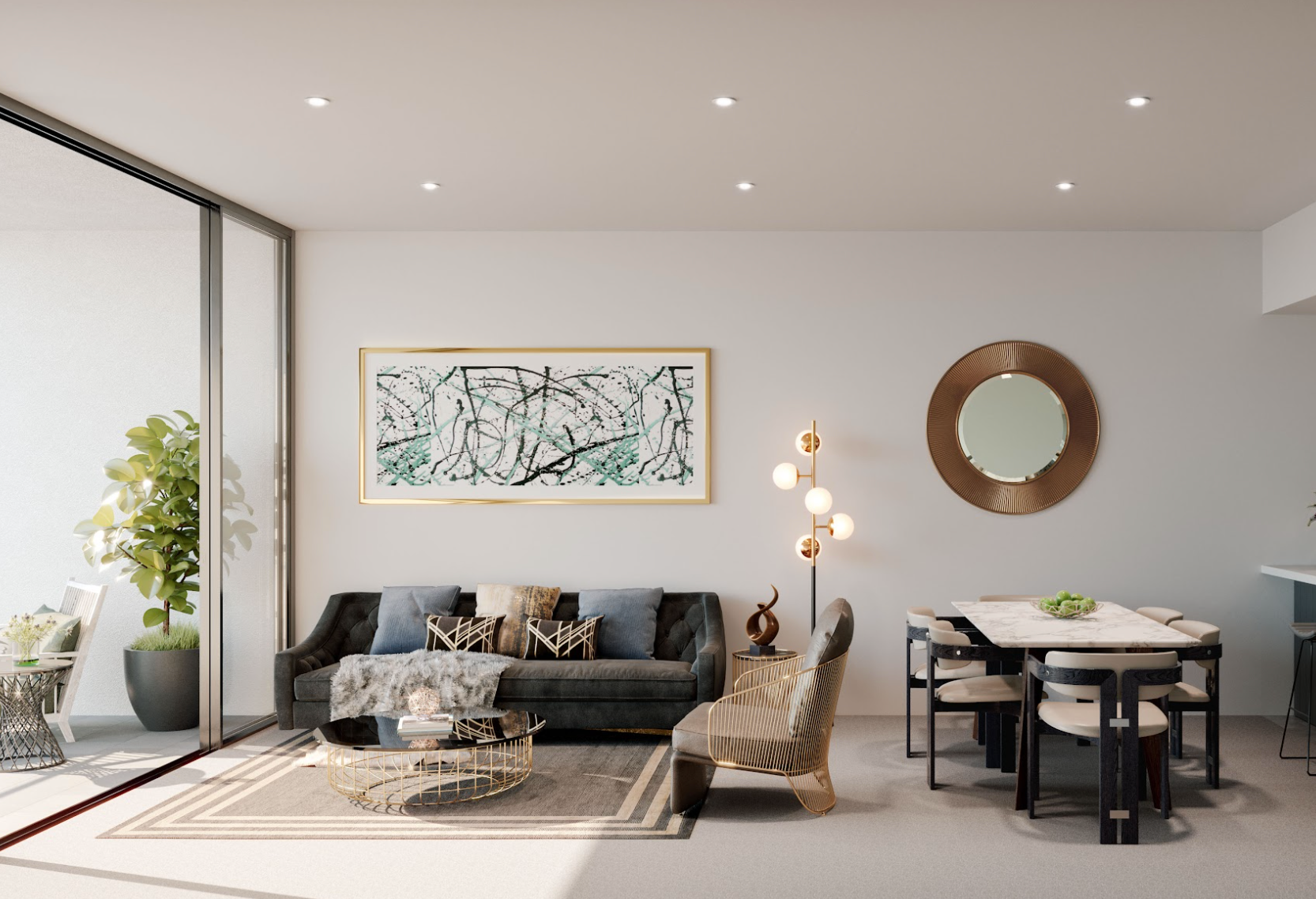 4. Fairfield
Fairfield is one of the best suburbs in Sydney for young professionals who want to enjoy the convenience of public transport to all business hubs in Sydney. Residents in Fairfield enjoy a great variety of public transport, and there are plenty of nice cafes and parks to visit. The median unit yield for apartments is 3.7% and 2.6% for houses, with a vacancy rate of 1.7%.
There have been several redevelopments in Fairfield that your tenants will love. Aquatopia Water Park Wave Pool and Koononna Park are complete, turning up the excitement factor of the inner west.
EVO Fairfield
EVO Fairfield offers luxury studio apartments close to Western Sydney parklands, Westfield Parramatta, and 5 mins to the train station. With prices starting from $375k, EVO brings style and innovation to life, complementing the ongoing transformations of Fairfield.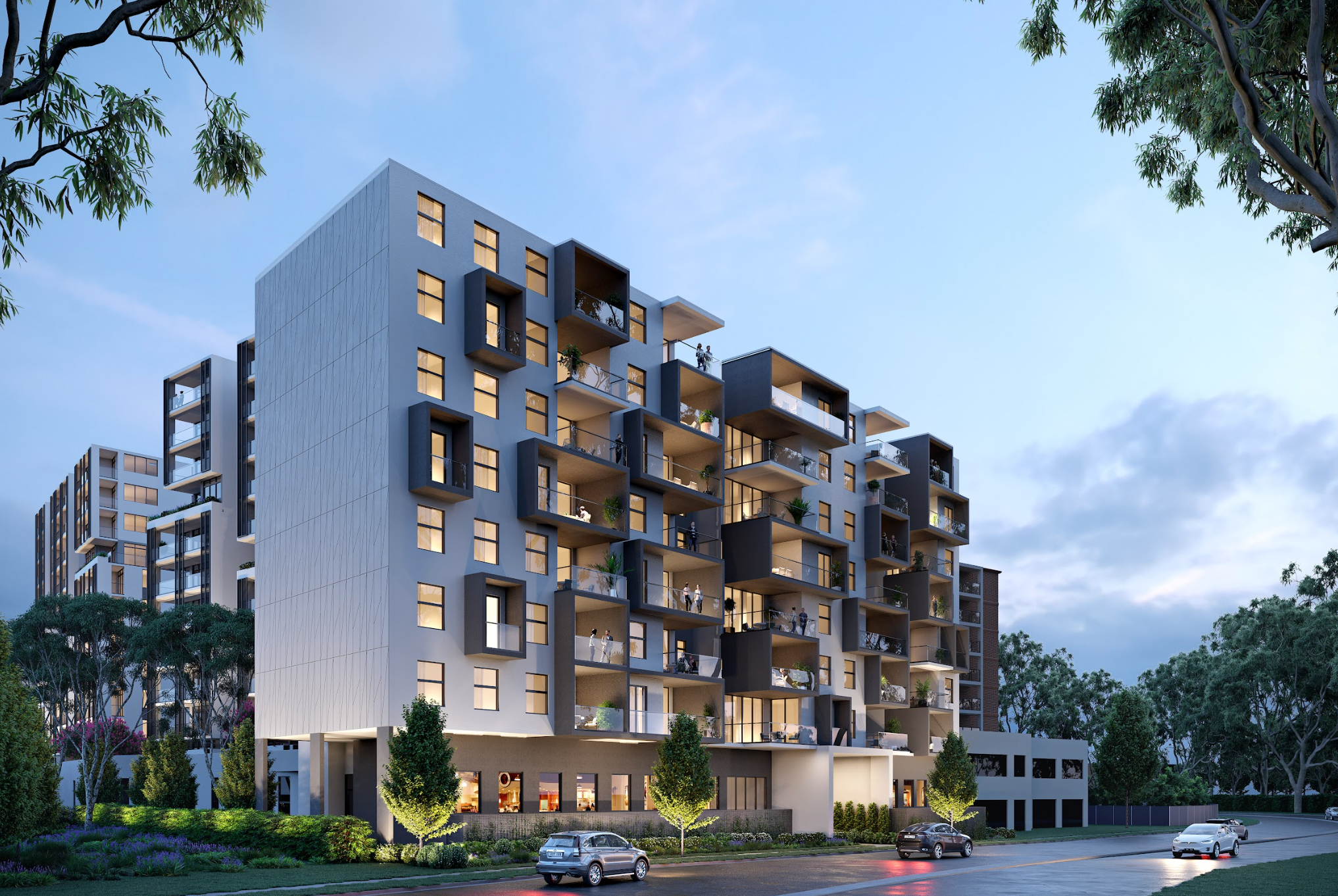 5. Granville
Granville is a lively and multicultural suburb with great dining options and amenities. It is home mostly to 20-39 year-olds and has a vacancy rate of 1.7%, with rental yields of 4.3% for units and 2.8% for houses. Granville offers an abundance of Lebanese food and is close to Scram Escape Rooms and the Rosehill Gardens Racecourse for those who crave a bit of entertainment.
Construction is bound to commence on the Merrylands Town Centre Infrastructure Upgrade. Stormwater drainage infrastructure replacements, new roads, and other utility upgrades across Merrylands CBD are set to revitalise the region, boosting activity in Granville.
Granville Place
Granville Place apartments are complete and ready to move in, offering 1,2, and 3-bedroom apartment options with premium appliances. The apartments have a ground floor shopping centre and are extremely close to Parramatta CBD and a new public park.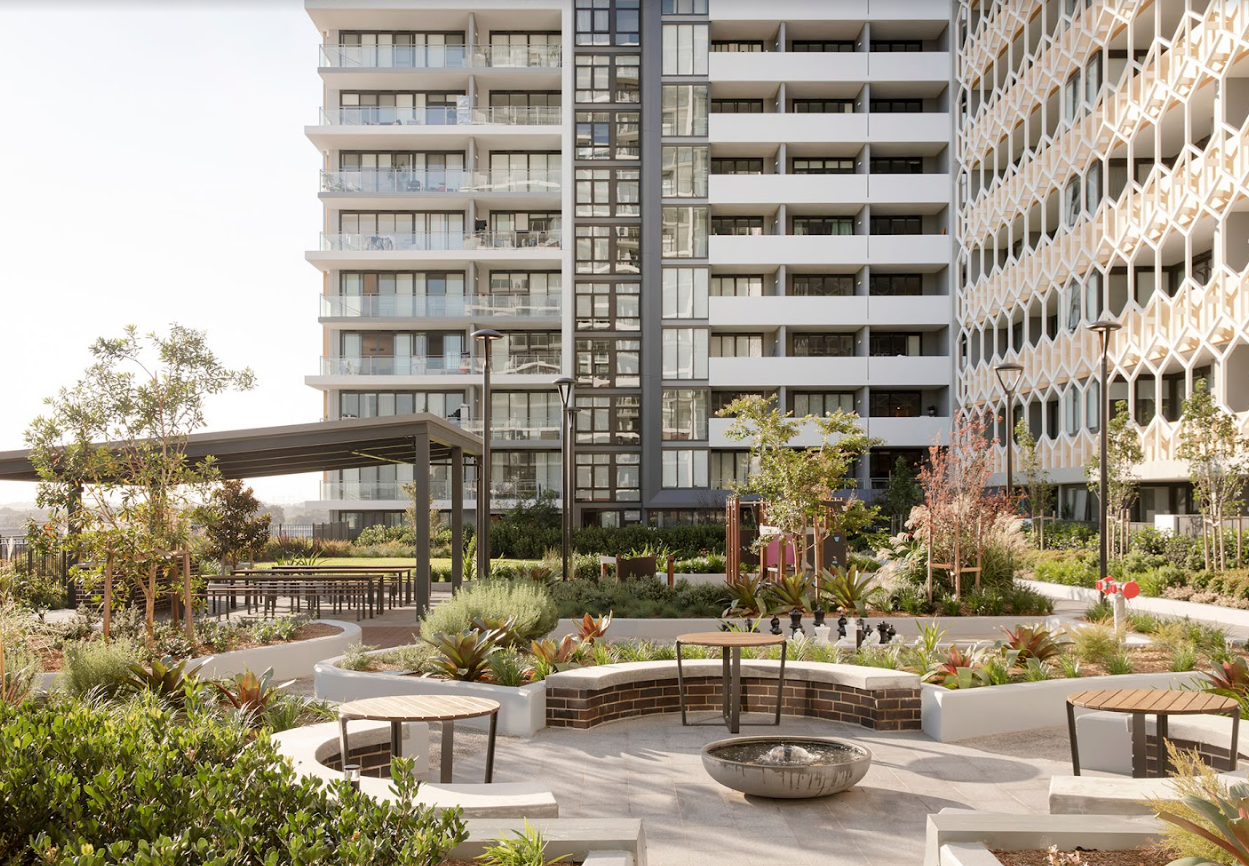 Become an investor today!
If we've piqued your interest to invest in property in Sydney, New South Wales, Contact Liviti Today and let us guide you on your property journey.